Koh Chang Beach Cricket Tournament
Update: August 2023
2023 will mark the 8th year of the Koh Chang Beach Cricket tournament here at the magnificent location at Shambhala. This year we have many old friends joining us with 12 teams competing for the trophy from all parts of Thailand as well as the Pangolins all the way from Malaysia.
Koh Chang Boys
It was in 2019 that a group of kids from the local school here in Klong Son came down to watch the tournament as they had been asked to represent their region Trat in the national games that were to be held in the province and become the first Trat team. Unfortunately due to covid those games were initially postponed and then eventually cancelled but enthusiastically they came to play us on the beach twice a week and it wasn't long before they started to beat us.
Fast forward 4 years and those same kids and many others have progressed to hard ball cricket representing their province with distinction in their first year in the National Games qualifying to the finals and winning a game until being beaten by the eventual winners Chiang Mai in the semi finals. The progression culminated in a memorable victory last year in their division in the Chiang Mai Sixes.
Led by Johnny who has progressed to player coach under the expert tutelage of Bobby Raina who has been a magnificent support to their progression they will unfortunately be missing in 2023 as they are taking part in a National Tournament but many star players are coming through the ranks and we hope that Bodhi will be the first player to represent us at International level, another star player is Sun who at 12 years of age bowled out the opening pair for Chiang Mai and Thailand at the U19 National Games this year.
They are supported wherever they go by a enthusiastic group of family, friends and cricket lovers as well as by our generous sponsors.
Here are some pictures of the boys in action at various venues.
Update: August 2018
What a wonderful weekend that was! Truly. Fabulous fun, great weather, good people and great cricket. You can't ask for much more than that can you?
Thanks to everyone that attended, our sponsors, our hosts at Shambhala Bar and everyone who gave their time to help to organise the event.
Now… check out the photos. Many thanks to photographer Mike Fowler for doing such a great job of documenting the event.
Update: September 2017
Well that was another amazing tournament. Best yet? I think so. We had sun and rain (which everyone played through without a hint of covers or lightmeters). We had amazing ladyboy cheerleaders and a Koh Chang team which after never winning a game in their history won four in a row only to fall at the last hurdle to a Lanna team who were brilliant throughout the tournament and thoroughly served the victory.
There was great food and a warm welcome provided by our hosts at Shambhala Bar and great food, drink and hospitality from 15 Palms, Taste of India and Serenity Resort.Thanks again for everyone for coming down – it's the people who make it so much fun.
And before this turns into an Oscars awards speech why don't we share some photos of the event with you – check 'em out below.
Cricket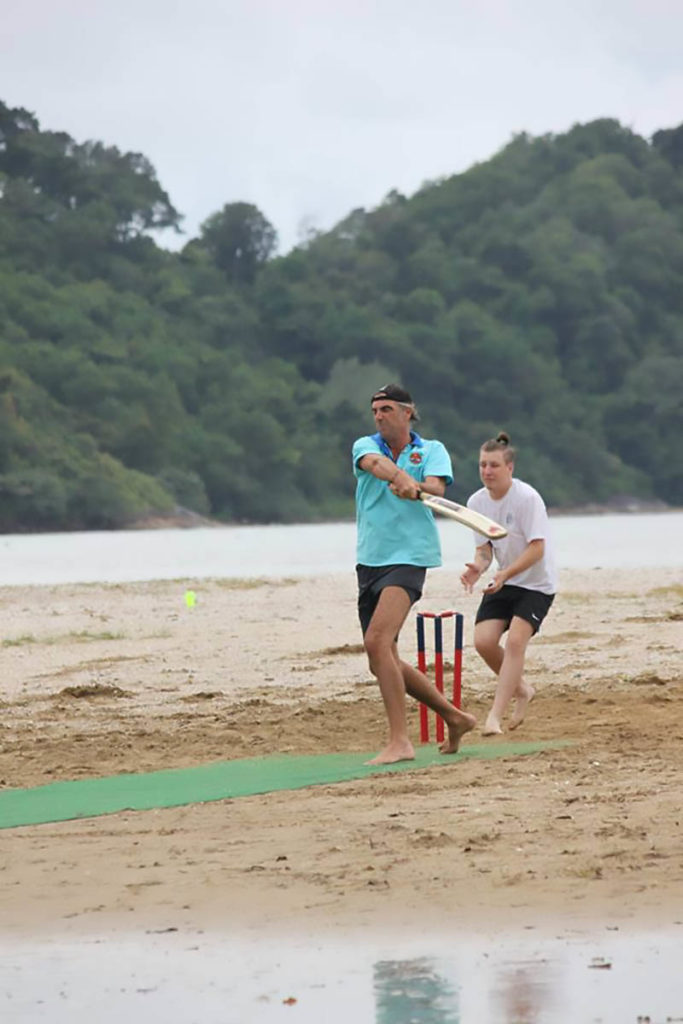 Teams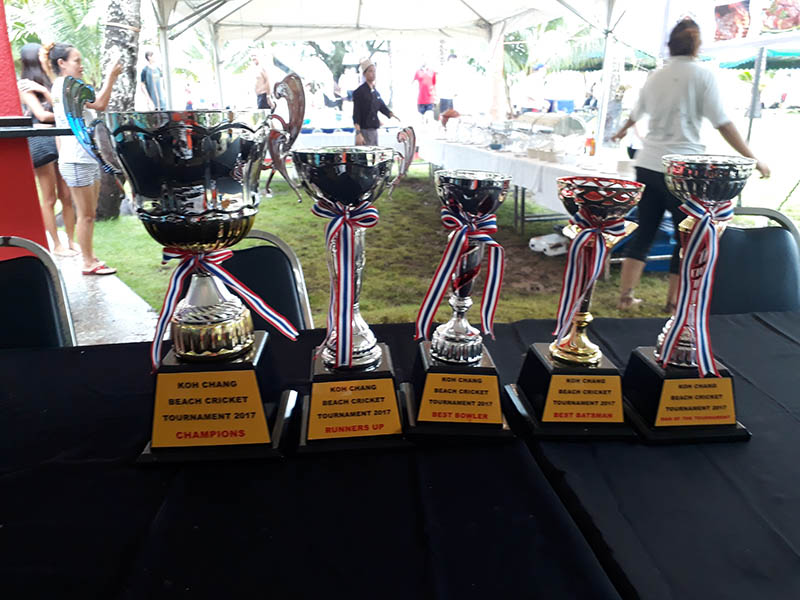 People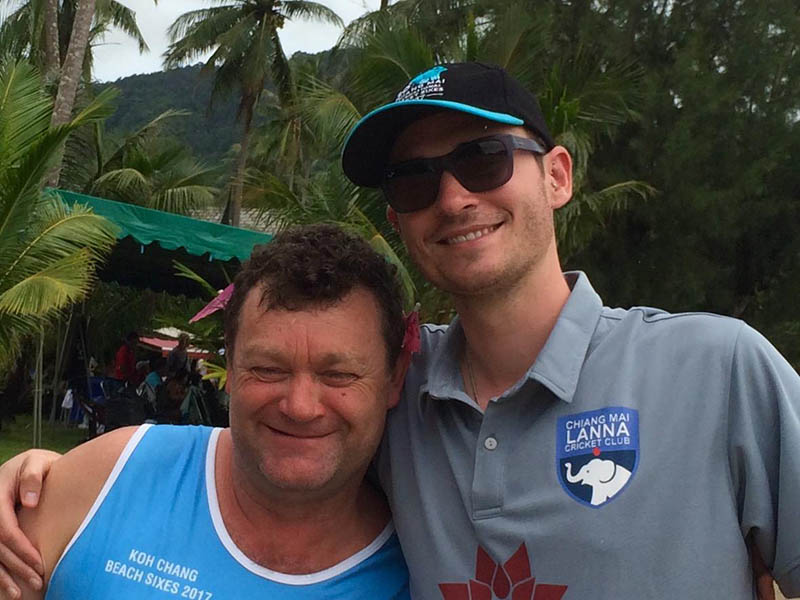 Cheerleaders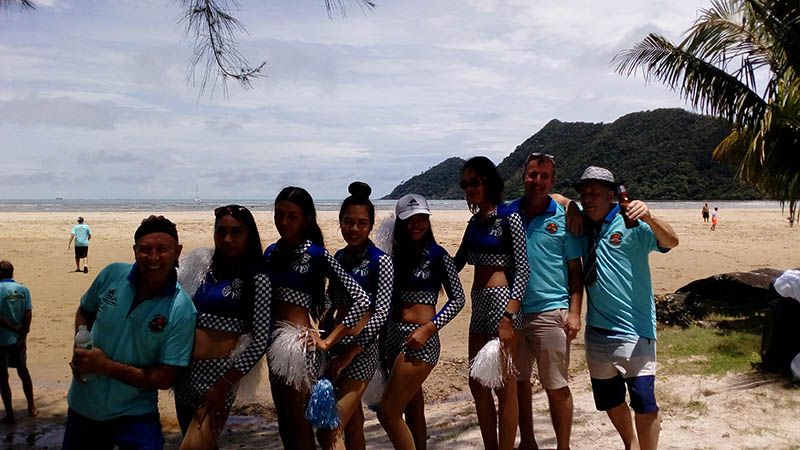 Location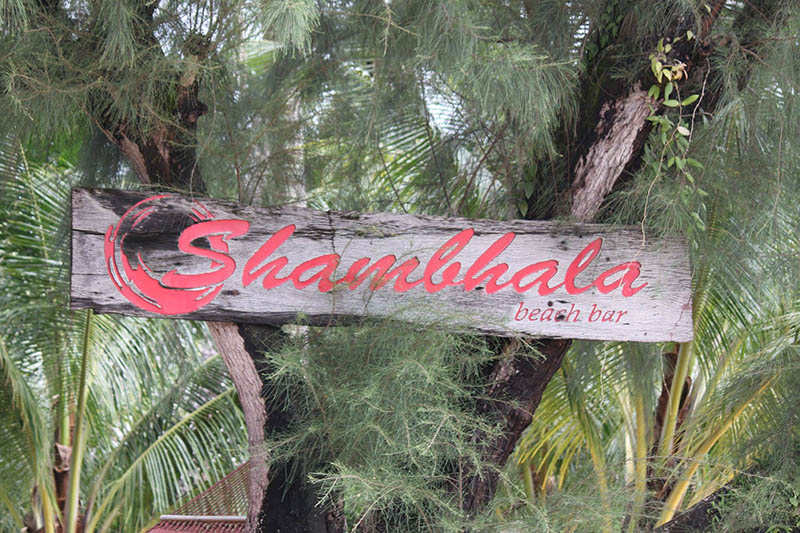 There are also a couple of videos of the cricket and our cheerleaders that are well worth a watch.
Will there be a 2018 tournament. Course there will! Get in touch with us to get involved.
Hope to see you all next year!
2023 will mark the 8th year of the Koh Chang Beach Cricket tournament here at the magnificent location at Shambhala. This year we have many old friends joining us with 12 teams<a class="moretag" href="https://kohchangbeachcricket.com/2023-beach-cricket-tournament/">Read More...</a>